Shown in Walnut.
Elevate the nightly dinner ritual to an art form.
Squared outer edges and tapered/rounded inner edges make for an arresting visual contrast. Exposed dowels add texture and reveal strong hand-crafted joints. Solid 1 1/4″ plank top is rugged without sacrificing elegance.
All tables built to suit. Finish, dimensions and edge treatment customizable.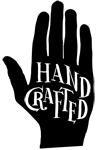 DIMENSIONS: 86″ w x 40″ d x 30″ h
PRICE: $3,500–$3,950
12 MORAN DRIVE Bldg. 2
ROCKLAND, ME 04841
MAILING ADDRESS
PO BOX 1855
ROCKLAND, ME 04841